Teambuildings
on sailing boats
Take control of your sailboat with your team!
FlexiSailing organizes team buildings and incentives on regatta and cruising boats. A participative concept where you as a team, learn to steer the boats after a short initiation. Thanks to the task division aboard and the cohesion of your team, you become independent to handle your own sailing boat. Our professional skippers stay aboard to teach you how to sail the boats. 
No sailing experience is needed. Most guests discover sailing during the sailing activities. We organise your sailing incentives in Belgium, France, The Netherlands or Spain for groups from 4 to 600 persons. Side activities are possible for people who don't sail.
All activities comply with current health regulations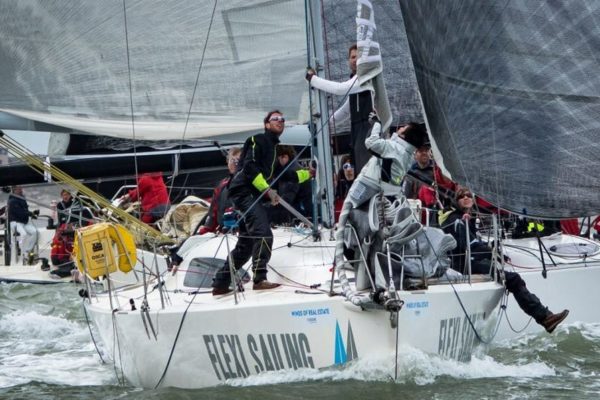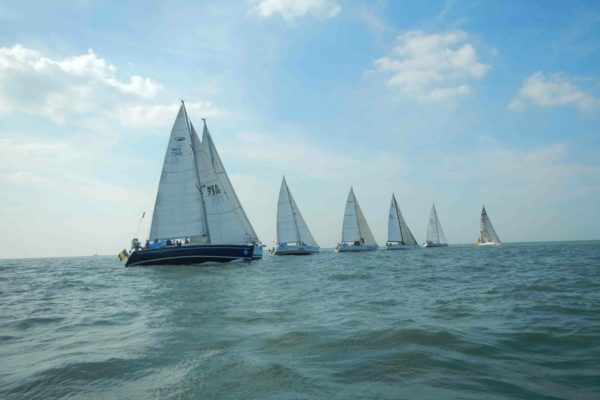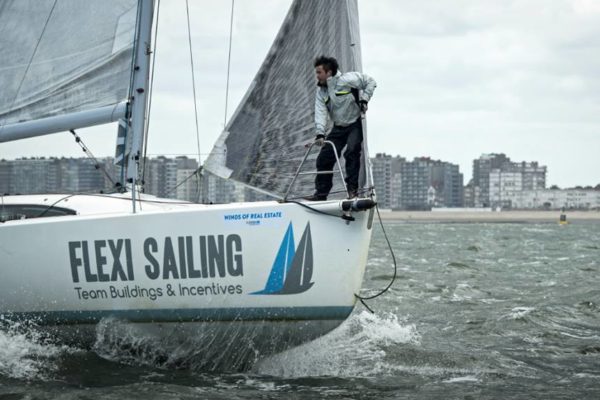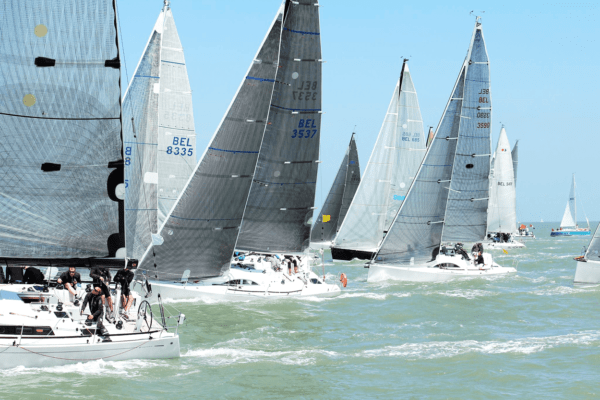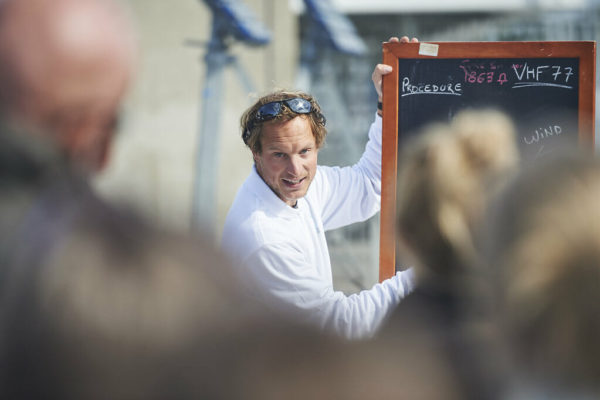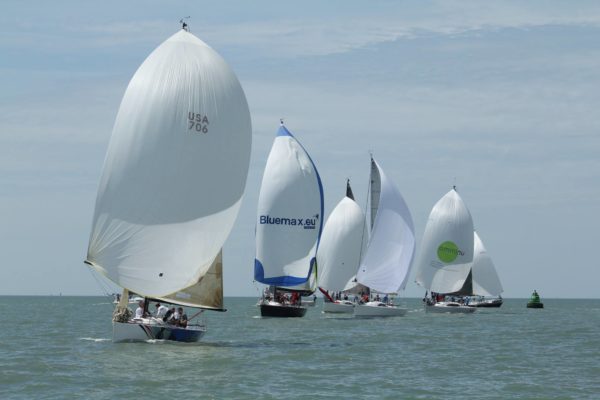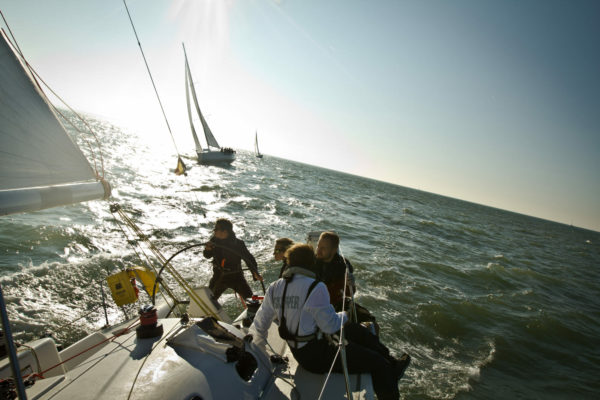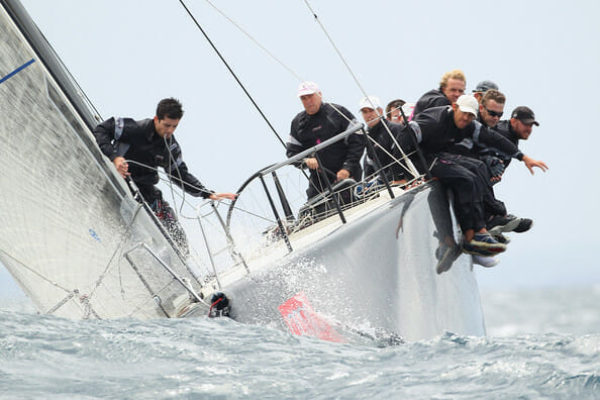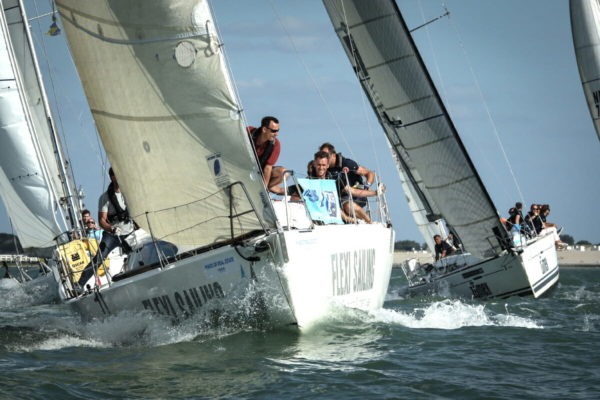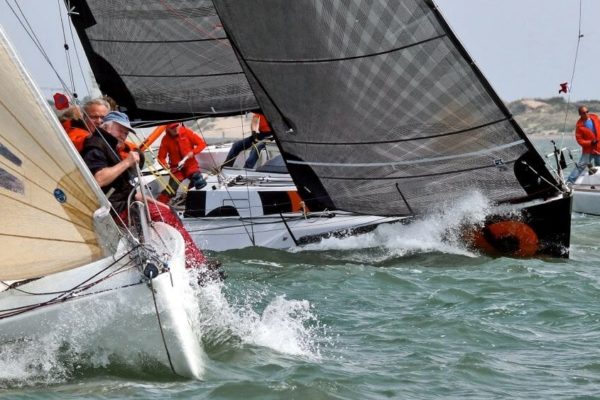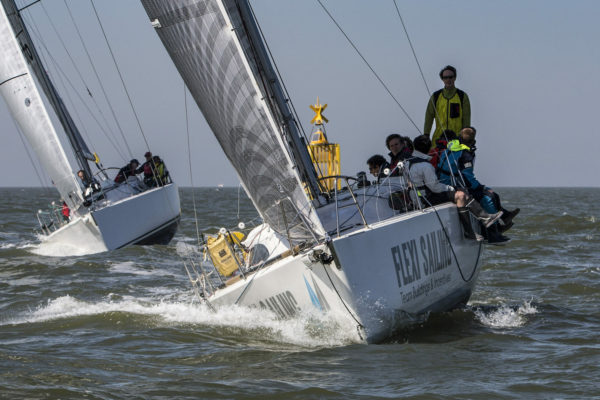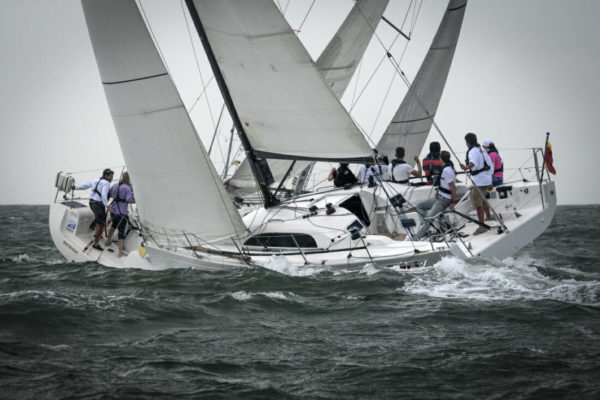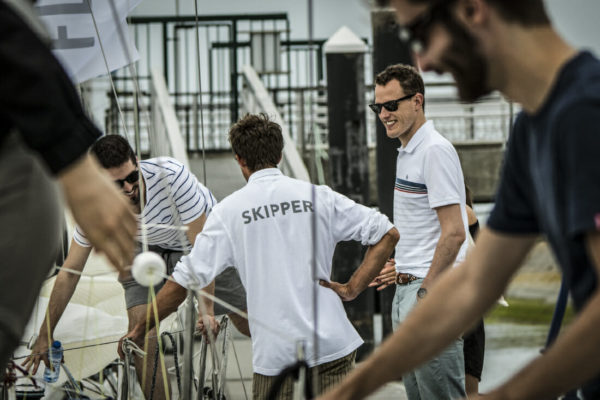 Train together and race against each other on the best regatta yachts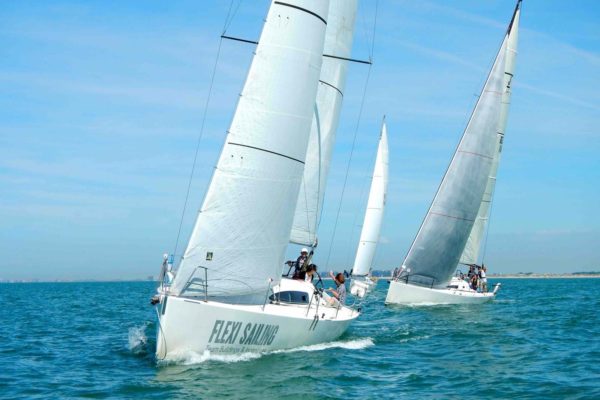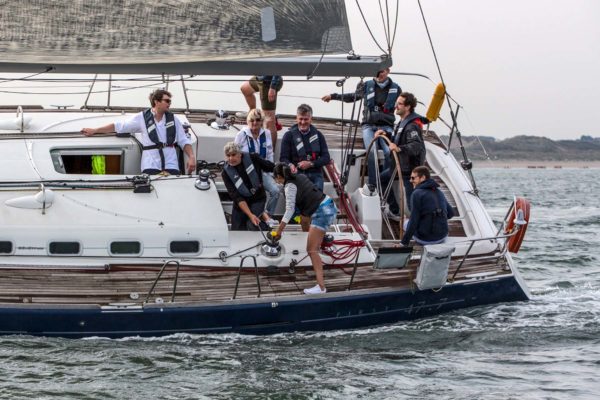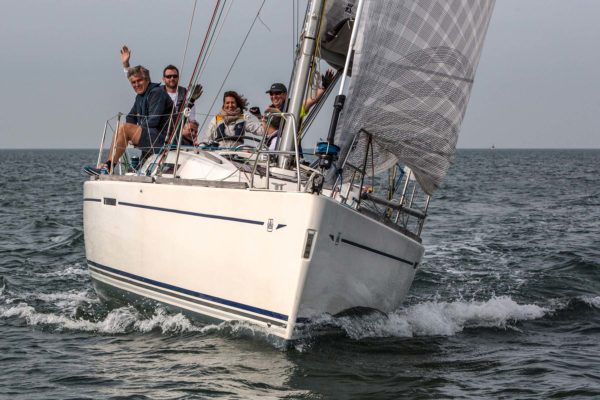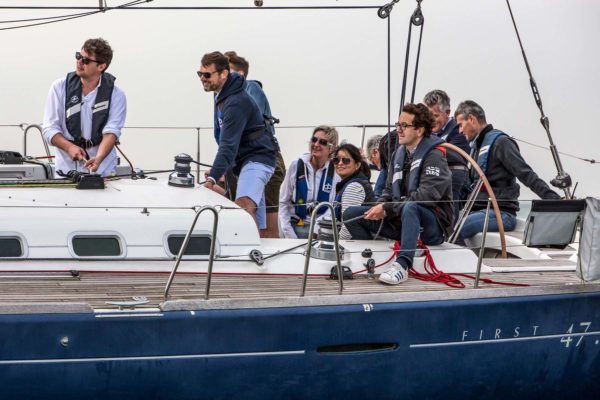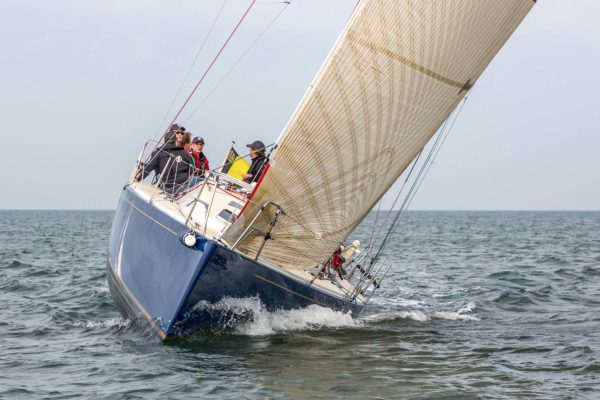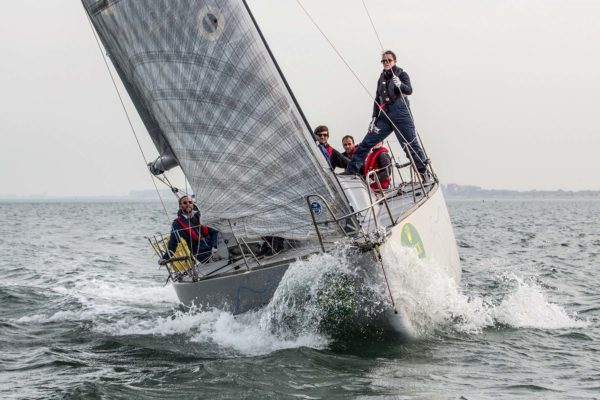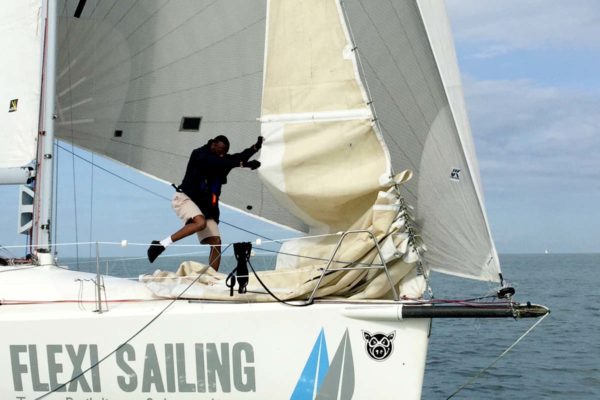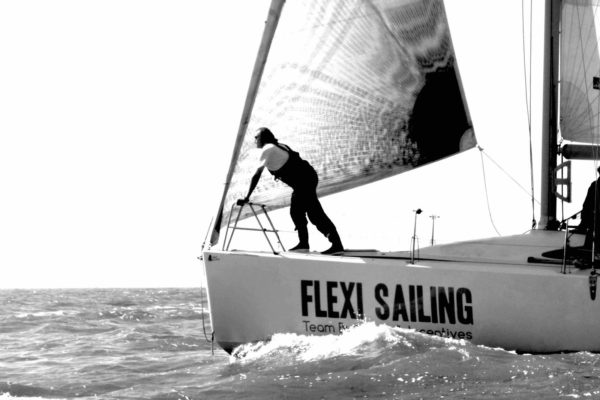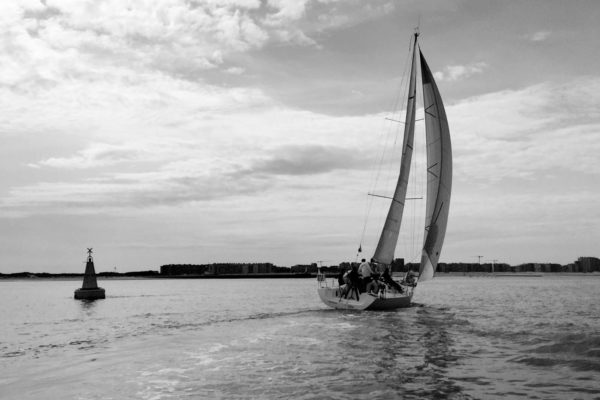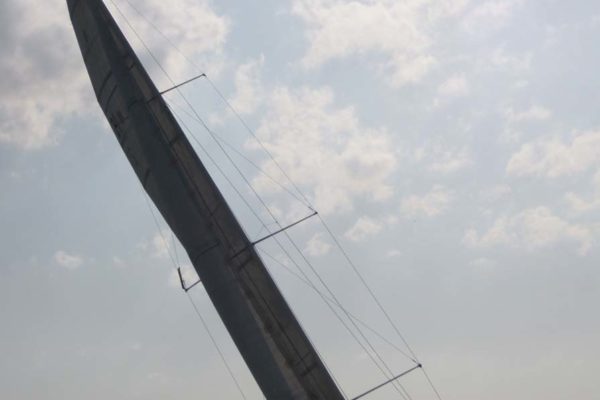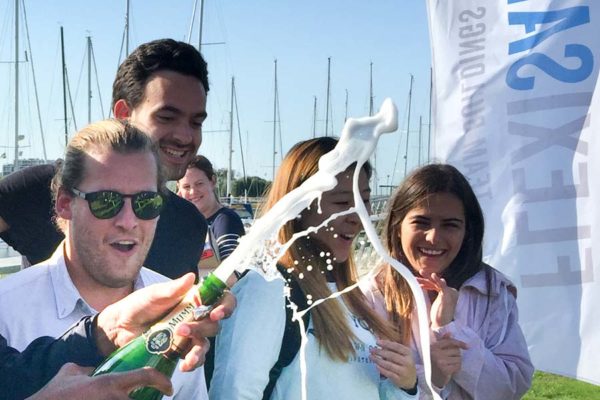 Learn to sail a boat together and strengthen teamwork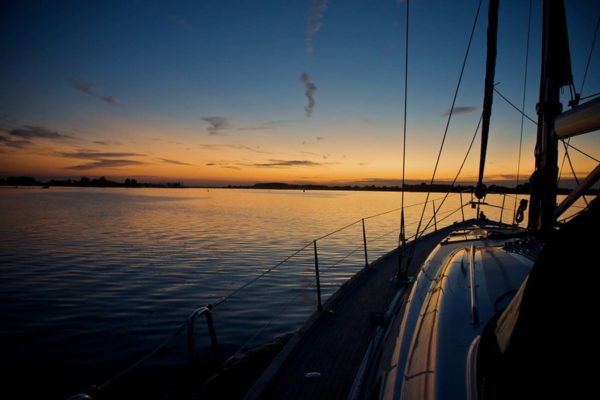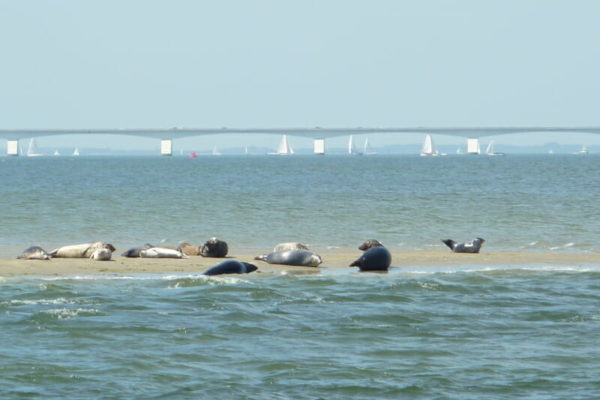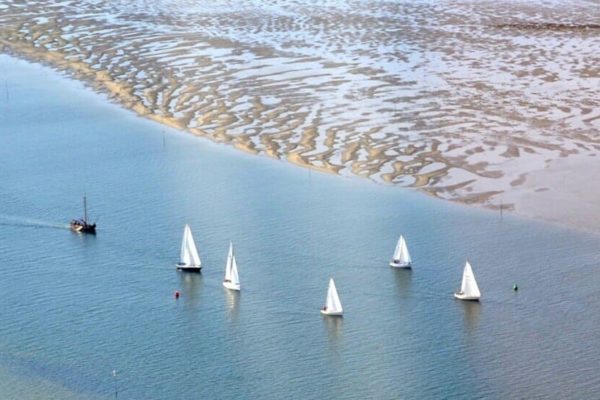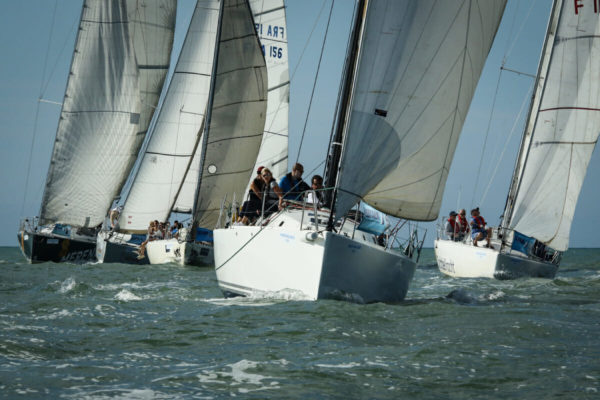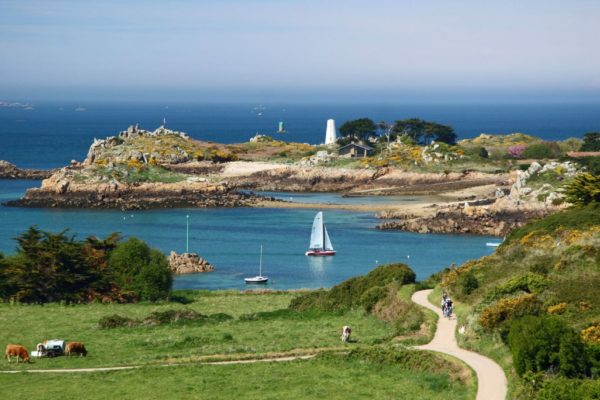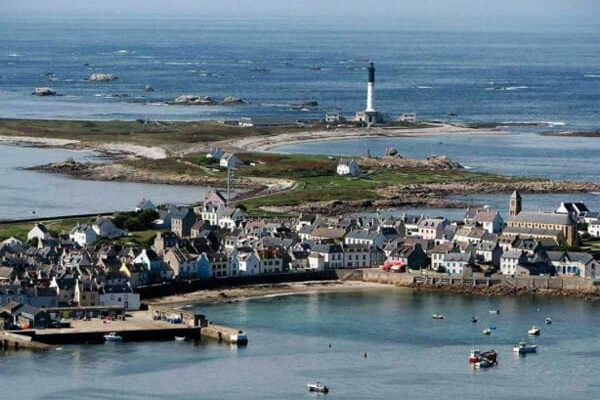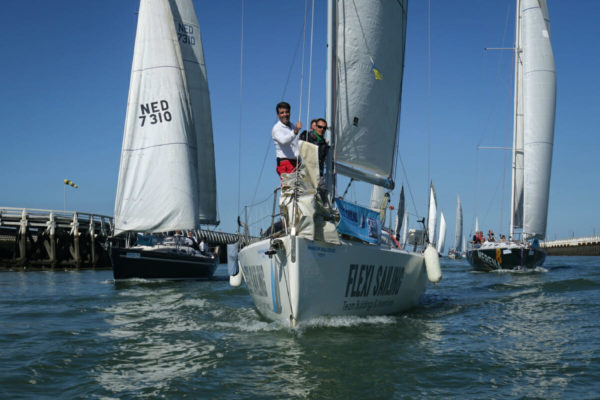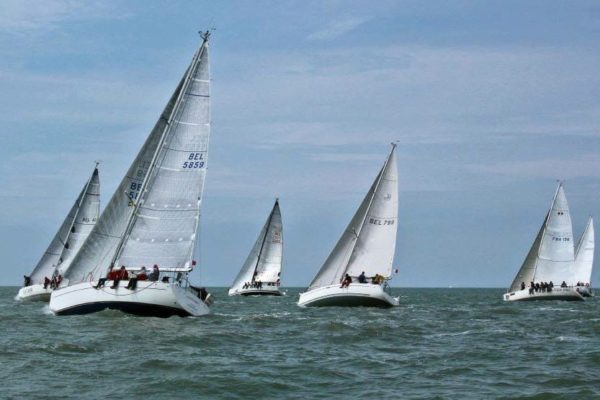 Ideal for people who prefer relaxed sailing and calm seas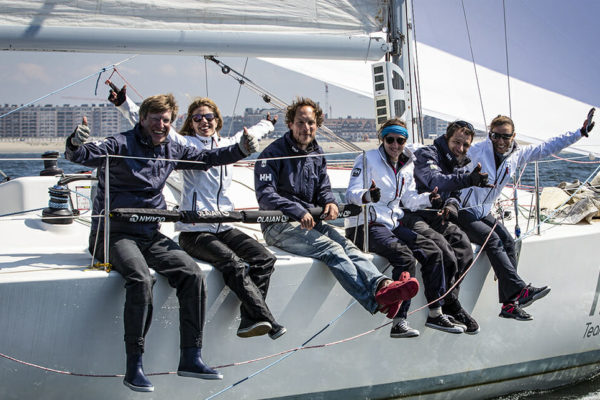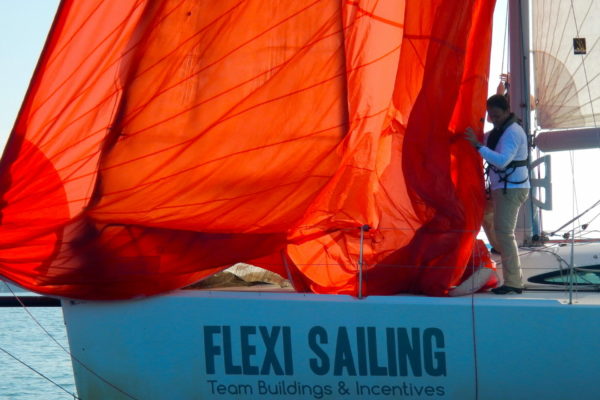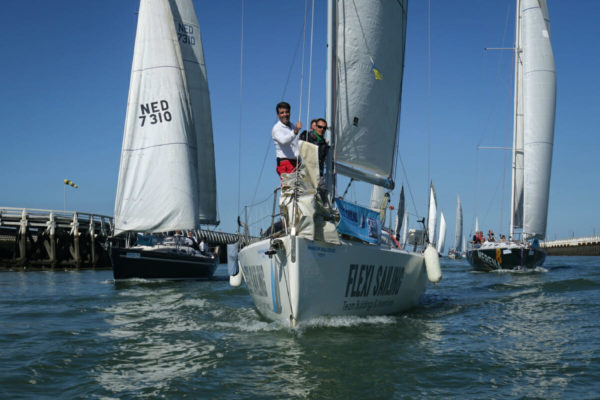 Rent a regatta sailing boat for a day or more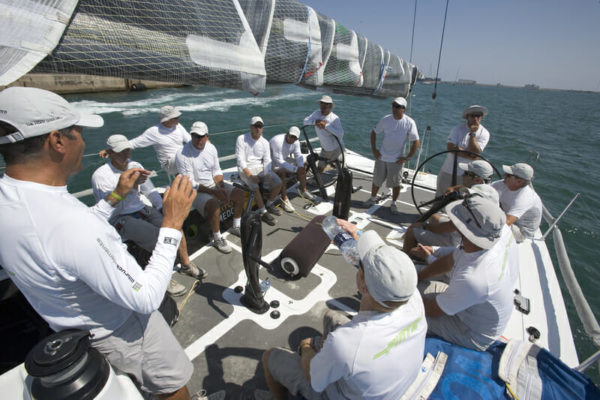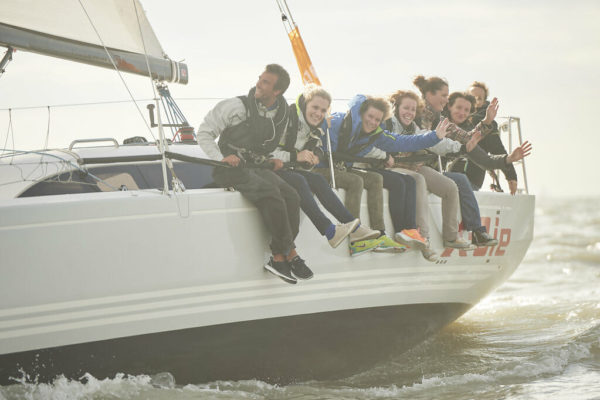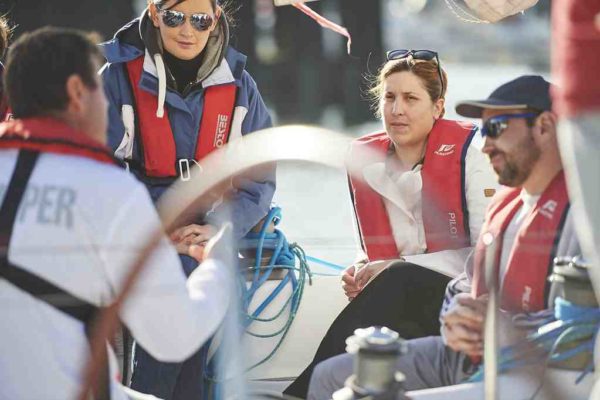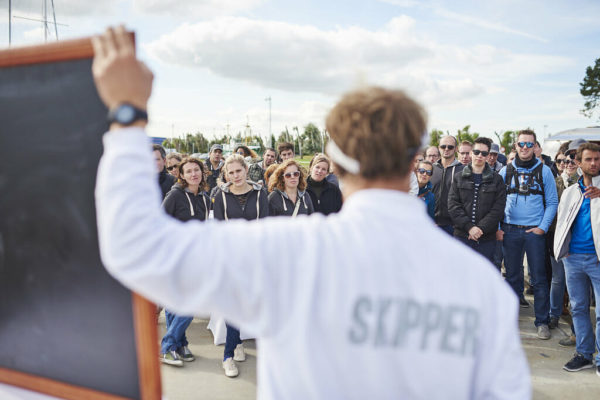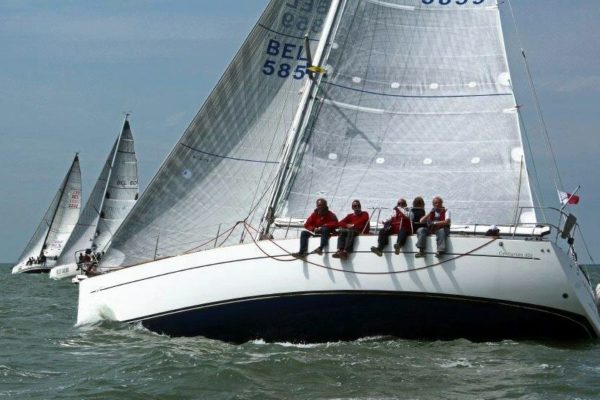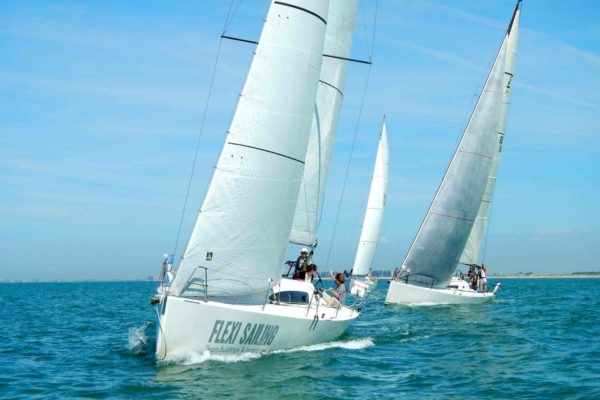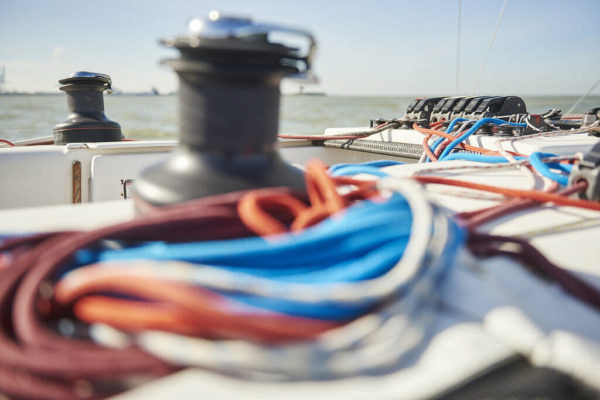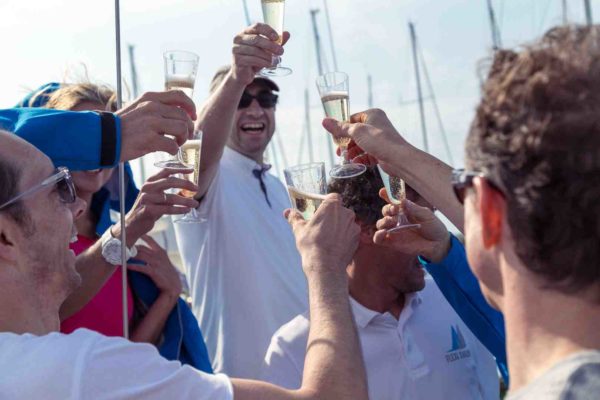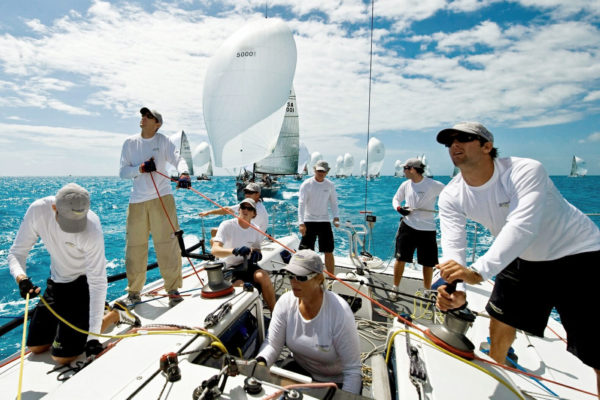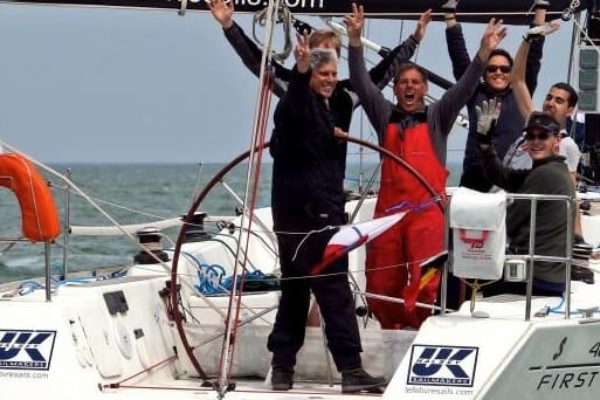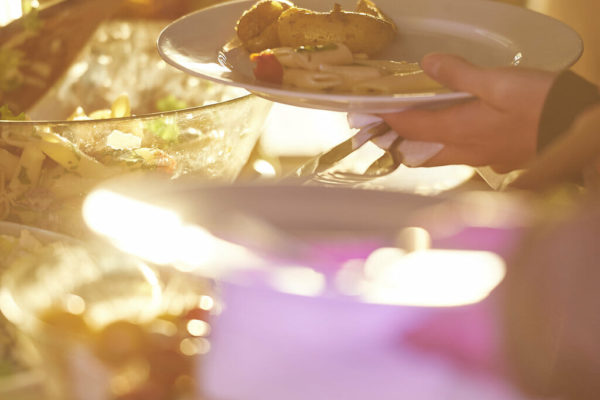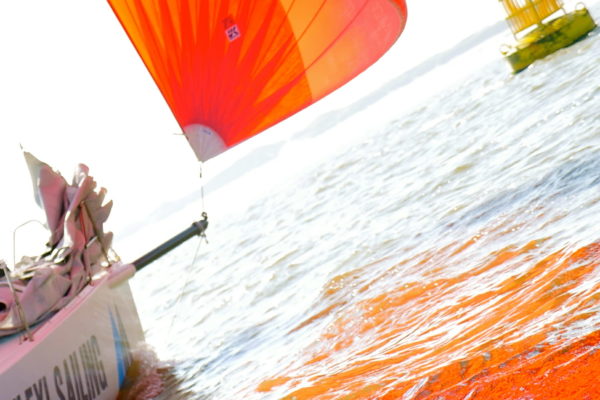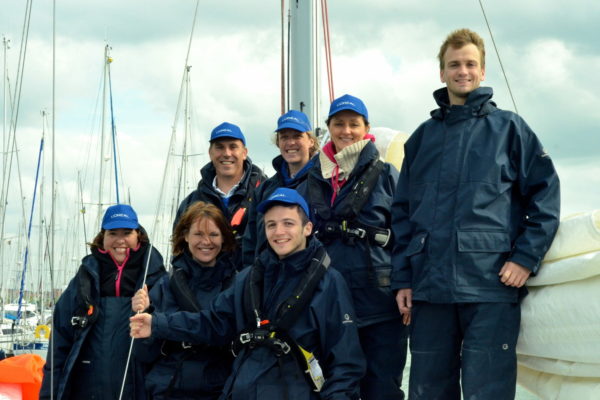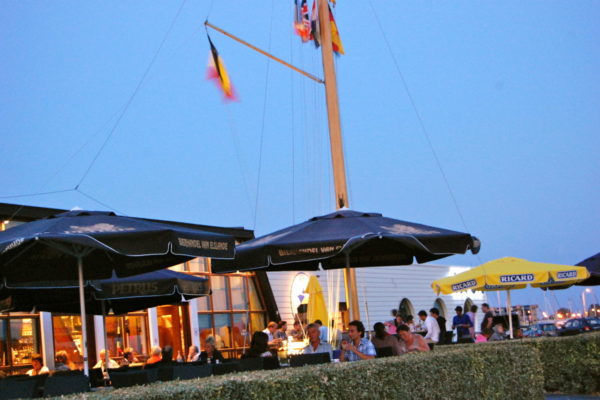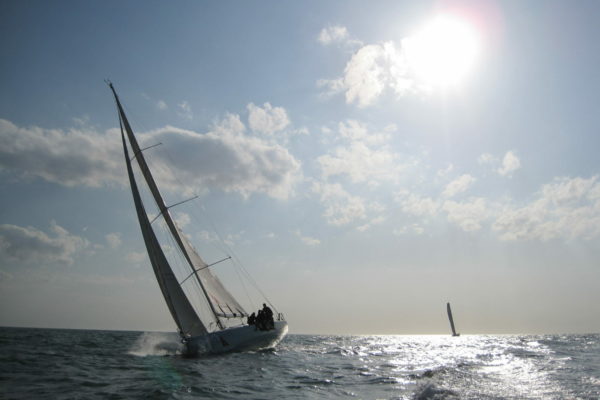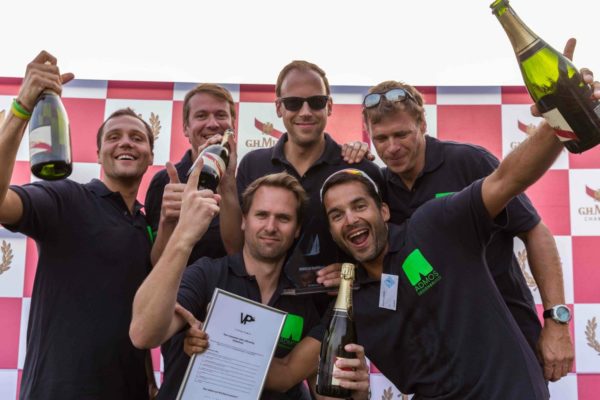 Learn to sail better in your business through new challenges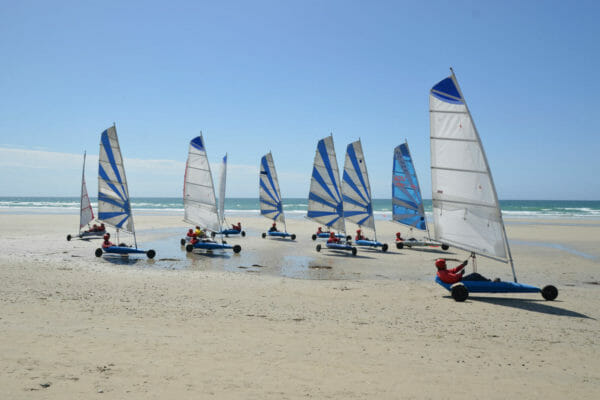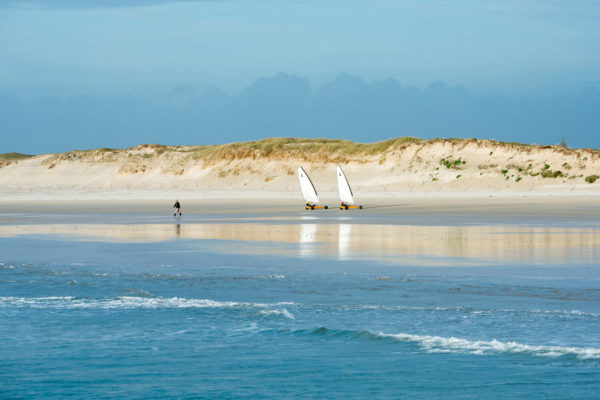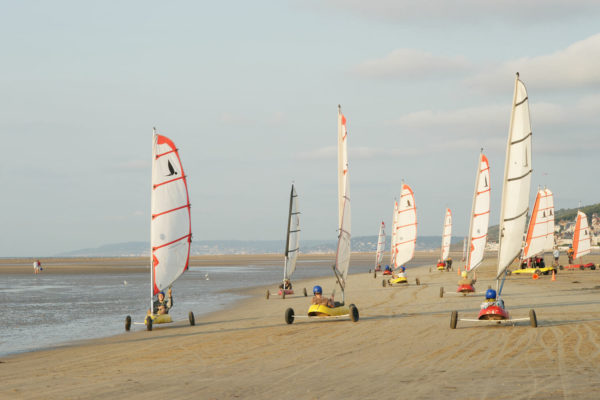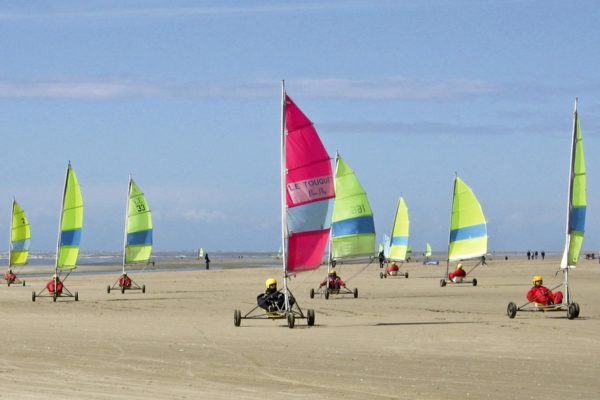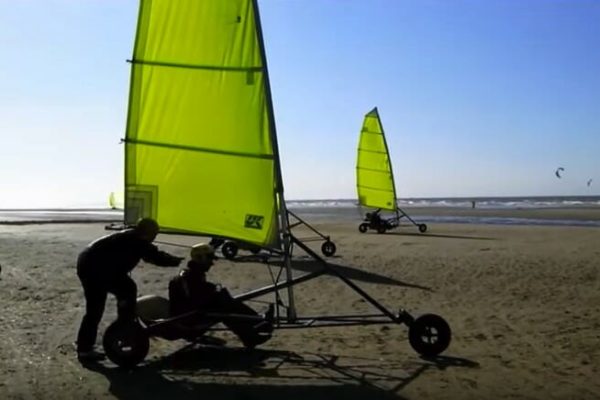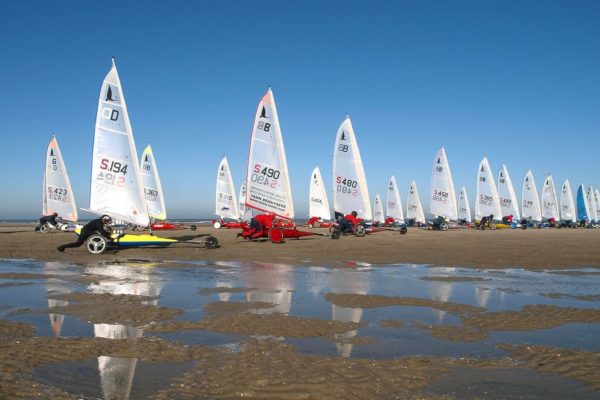 Sail on the beach! Be ready for speed!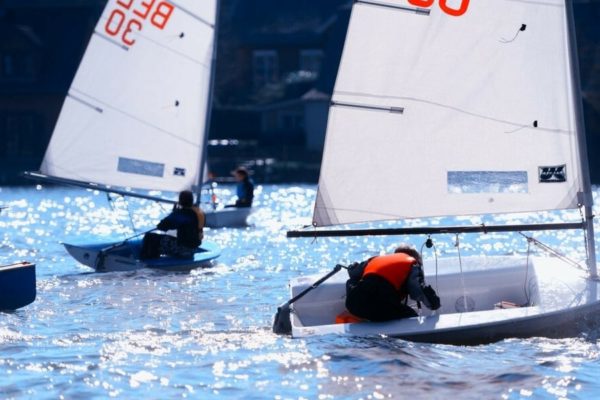 Sail with your colleagues, friends and family on the dinghy boats of the Genval Yacht Club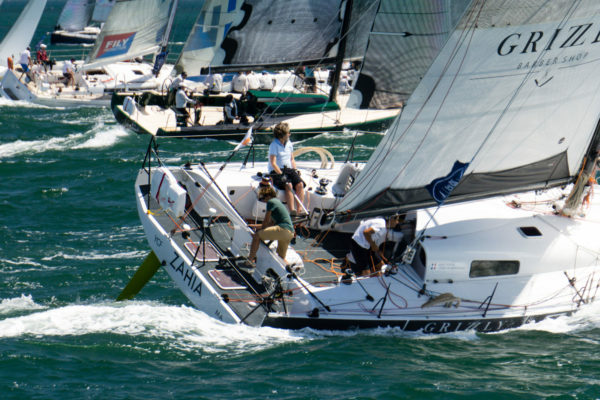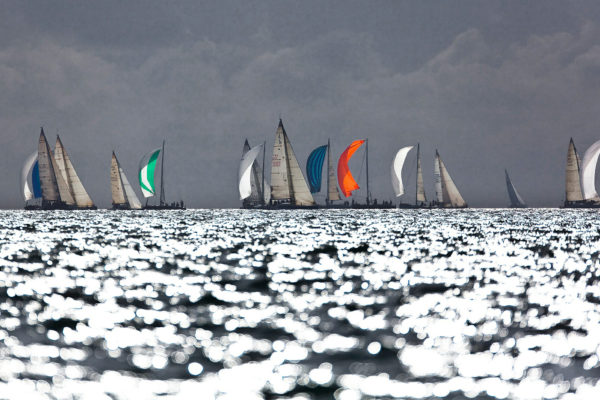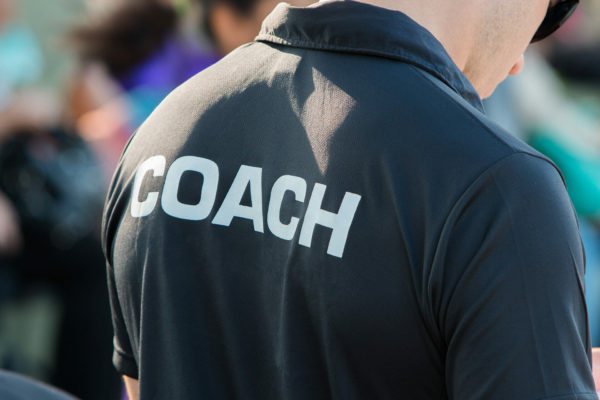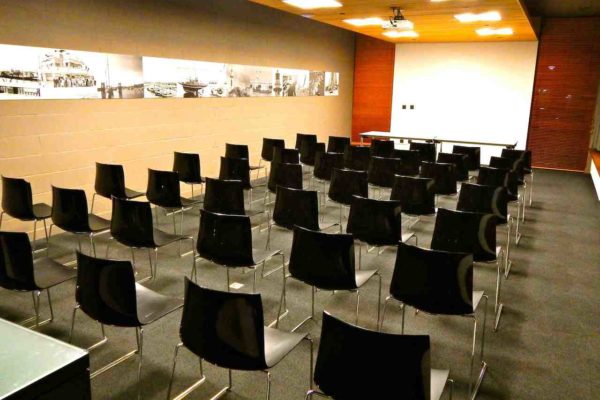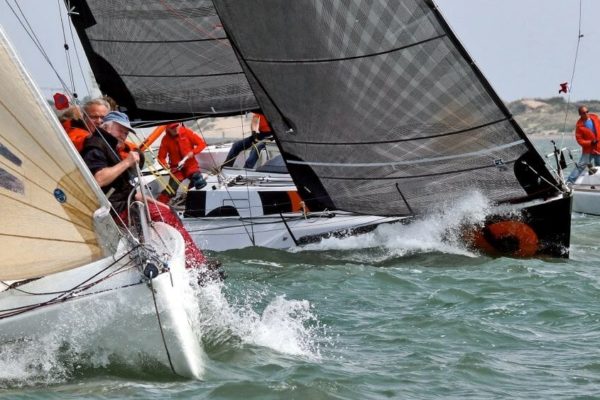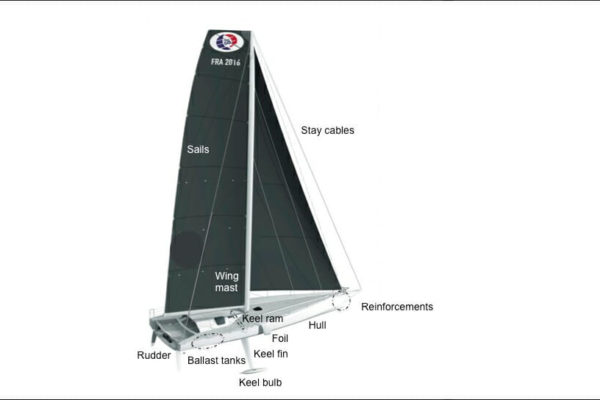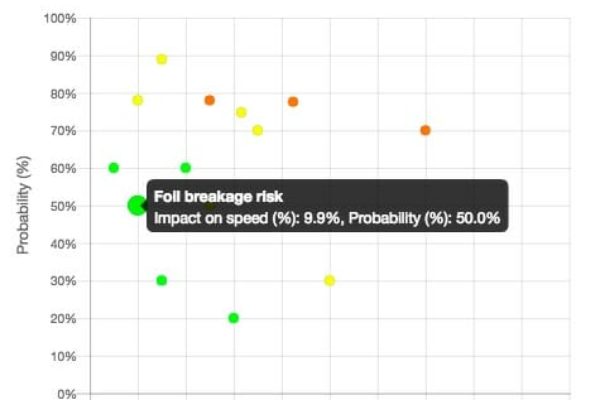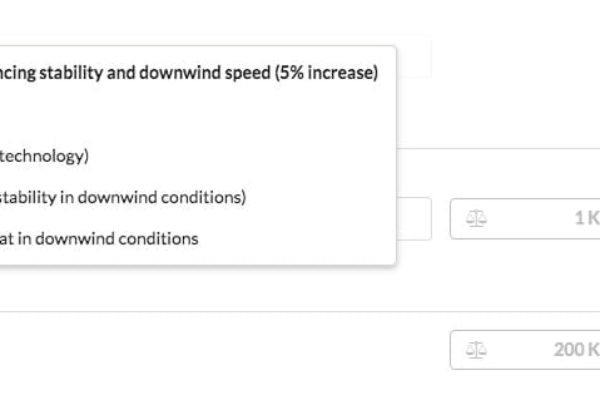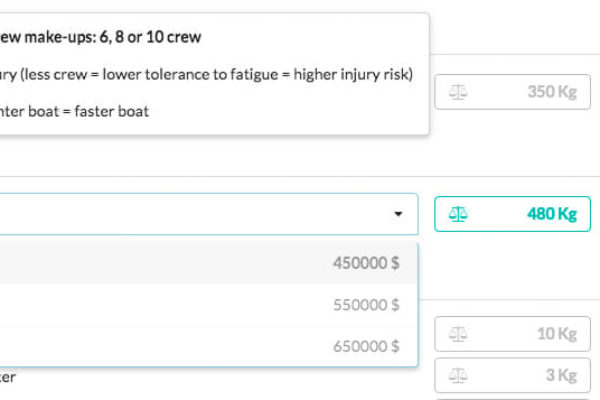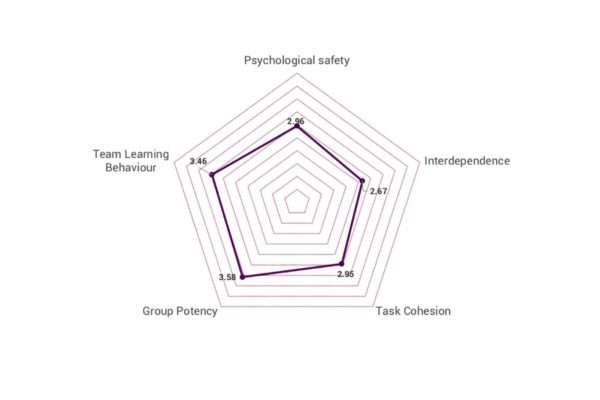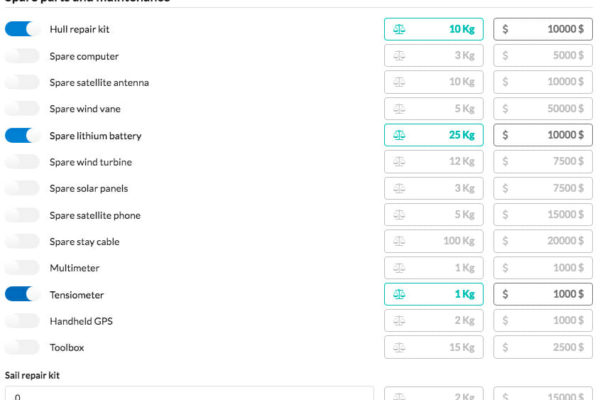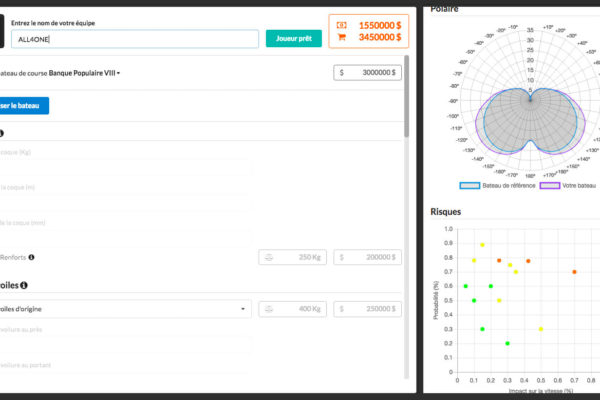 Link sailing strategy with your business goals troughs the simulation game and a real sailing regatta.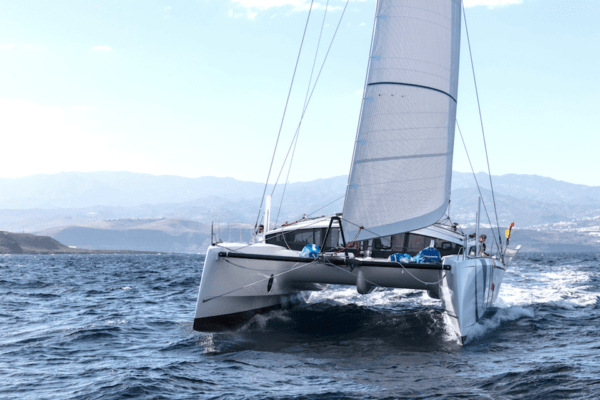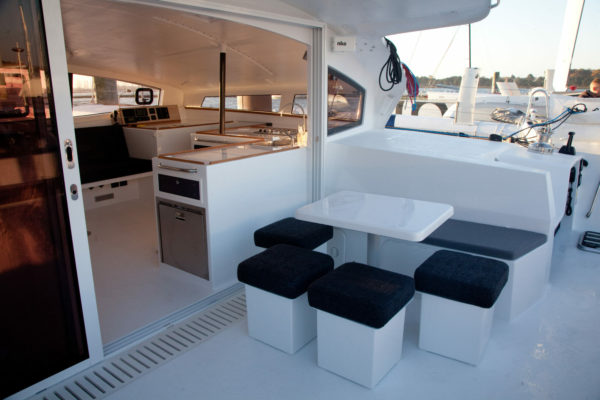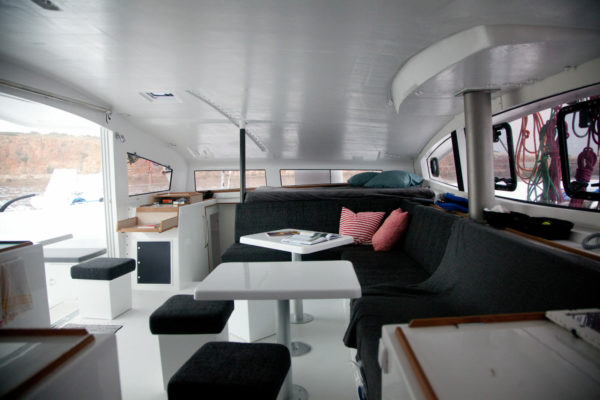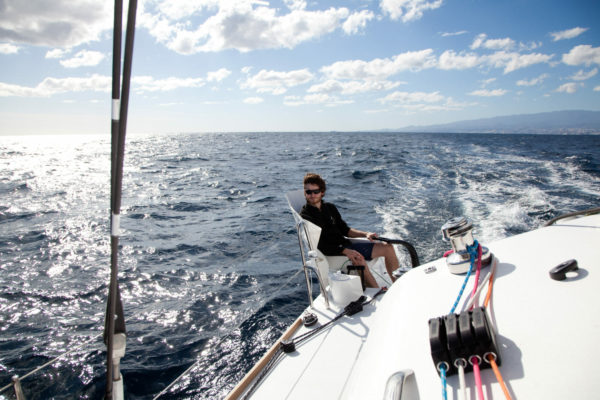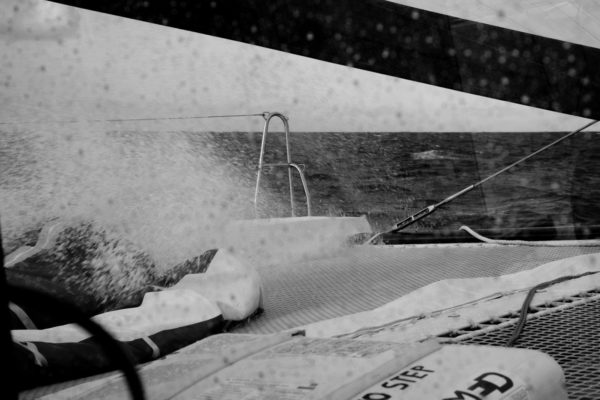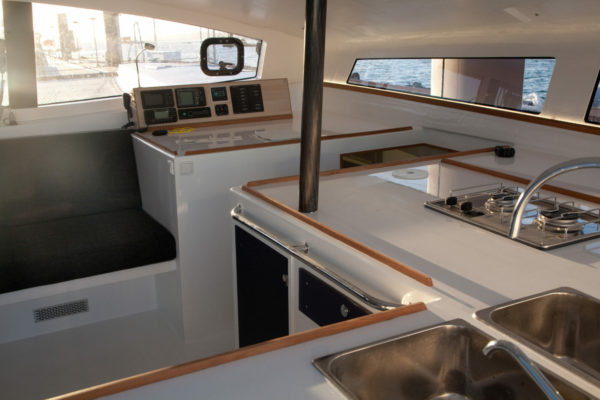 Experience speed and luxe on our new racing catamaran
Successful Sailing Experiences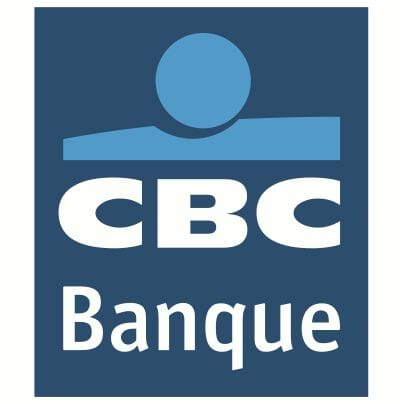 «Les échos sont unanimes, c'était une très belle journée bien organisée. Nous avons eu des conditions exceptionnelles. Il est clair que c'est un type d'event à recommander. Au niveau de l'organisation, rien à dire.»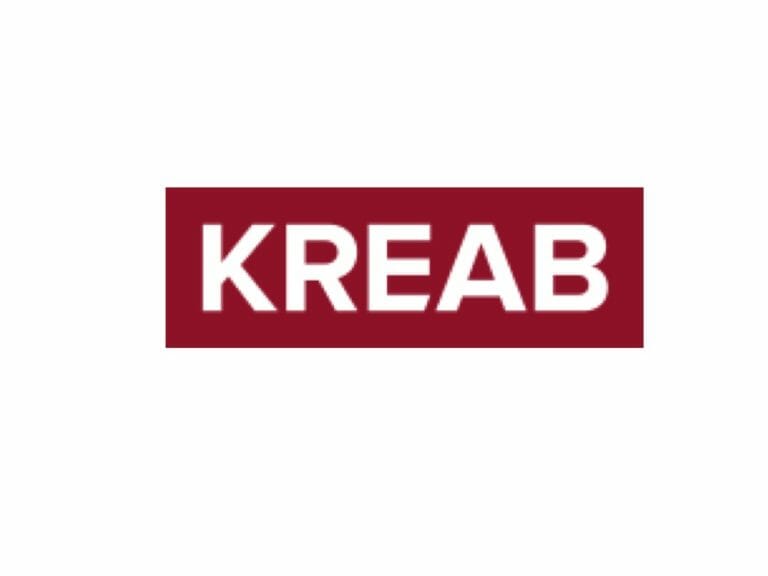 Managing Partners of Kreab
Kreab's Management committee  - Regatta GPS, a tactical team work :

" Excellent organization, friendly and fantastic instructors – too learn so much in such a short time is not only fun but also a great team experience!"
" Thanks for the arrangement of a superb team day for Kreab Gavin Anderson. The set-up was ideal, the staff very cooperative and impressively patient with a large group of people with limited sailing experience. Thanks to you, sailing turned out to be a great team activity, probably the best team day we have had. And it did help that the weather was fantastic! "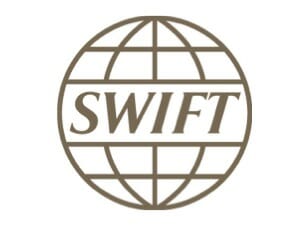 Two days sailing with the teams of SWIFT Belgium. An "all-in" organization from breakfast to diner, with hotel and meeting room. This is all "sur-mesure" by Flexi Sailing, to take the best out of sailing, enhance group cohesion and team working.
« A beautiful initiation to sailing for the team; as in real business conditions, a clear distribution of roles and responsibilities coupled with excellent coaching, make it a smooth and enjoyable journey! I recommend this discovery day to colleagues and friends without hesitation." – H. Baudoux
« Journée extraordinaire, ensoleillée, avec un vent suffisant pour entrevoir les sensations d'ivresse du grand large. Coordination et ambiance du team 'as expected'. Nous sommes vivants et prêts à recommencer. » – L. Huysseune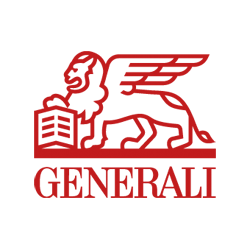 Chief Investment Officer at Generali Belgium
"In an informal environment you get to navigate the boat quickly and need to work together to get where you want. Great opportunity to increase team cohesion and simply enjoy some time out of the office !"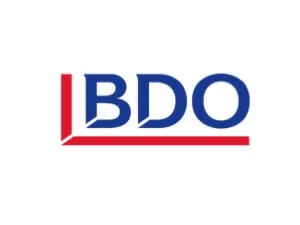 Discovery Sailing - Learn to work and sail together
BDO's teams at Flexi Sailing's meeting room and on Flexi Sailing's regatta sailing boats for a better business cohesion between the business units.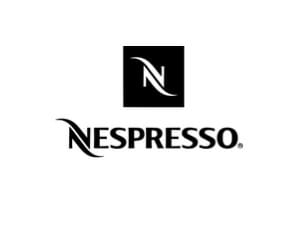 Nespresso's IT Team learned to sail a regatta boat in one day! Objective fulfilled!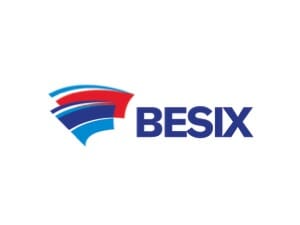 K. Vermeersch – Deputy General Manager BESIX
Sailing and Networking
160 deciders of the Real Estate sector :
"Het was de eerste keer, maar zeker de garantie en ook de toezegging om volgend jaar opnieuw met onze ganse team terug mee te doen"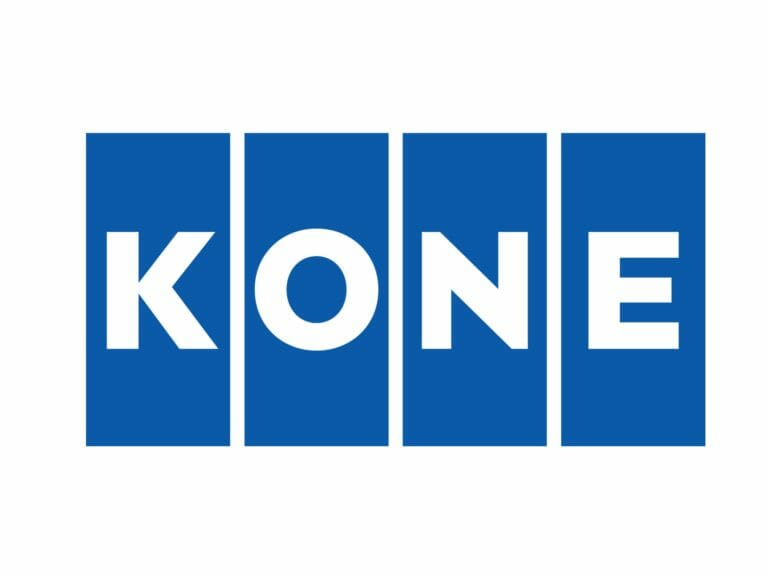 Pascal Lekeu – Managing Director KONE
Networking Event
"L'occasion de créer de très bons contacts"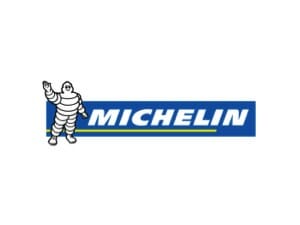 Offshore Sailing - Adventure on a Class 40 racing yacht
Michelin's teams decided to sail a Class 40 racing yacht that participated to the Route du Rhum. A real challenge to tame this fast and exceptional round the world racing boat. Flexi Sailing made it possible!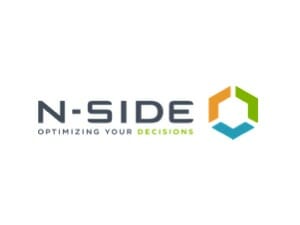 "A perfect Team Building experience, right on the objective! Flexi Sailing organized it in a smooth and professional way, and the weather was outstanding!"  
Our coach Frédéric Leloup accompanied N-Side and their new team during several meetings to help building an efficient and dynamic cohesion between colleagues. The sailing regatta is the perfect tool to help stimulate the collective development.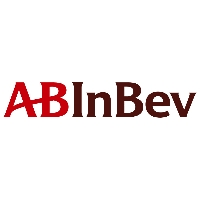 120 trainees from AB Inbev on our regatta sailing boats. "The best way to discover your new colleagues"